Our builders cleaners Hitchin team is here to take your building project to full completion. You have come all this way, all the sweat, the worry and the sleepless nights have all been building up to this moment. However, you cannot call your project quite finished when the walls are covered in dust, the floor is covered in unwanted paint marks. The property now needs the hands of a cleaner, not just any cleaner but cleaners who understand detail and thoroughness. Cleaners like our builders cleaning Hitchin team who are picky and meticulous in their cleaning approach.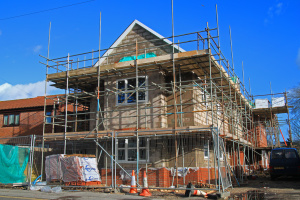 Our builders clean Hitchin team comes with several years of experience in carrying out builders cleans in Hertfordshire. From blocks of flats to small renovation projects, our hands have been there.  We have worked with some of the most particular clients and when someone has spent hundreds of thousands of pounds they surely demand the highest of standards. By booking our builders cleaning services in Hitchin you can be sure that we will take care of all the details and hand over to you a property that is dust free and ready for moving in. We supply all cleaning products and the only thing we ask of you is access to the premises.
Due to the fact that our builders clean Hitchin team have carried out several builders cleans, we instinctively know what each property requires by the minute we set eyes on it. Because every property is different it is hard to give an exhaustive list of what your builders' clean will entail, however, the basics are as follows:
Unwanted paint marks removed
Labels removed from appliances, doors, window sills
Inside/outside cupboards, built in wardrobes and drawers cleaned
Stair banisters cleaned
Skirting boards, lights, door handles and light switches cleaned
Floors vacuumed and washed
Windows cleaned and any labels removed
All rooms including bathrooms, kitchens dusted top to bottom and vacuumed
As experienced cleaners, our builders clean Hitchin team will be able to tailor the clean to suit the needs of your property. Our service is insured so you can put complete trust in us to hand over to you a property that is free from dust and ready for your or your client.
Complete the short form below and we will be in touch to discuss your needs.