Absolute Cleaning provide builders cleaning services in Luton, covering LU1, LU2, LU3 and LU4 postcodes. Have you recently renovated your home? Or perhaps you have built your home from scratch? Well no doubt, before you call your building project complete you will need the hands of a thorough cleaner to wipe off any traces of dust and remove unwanted paint marks. At this point you need to hire our builders clean Luton team who will blitz the house so you can just simply move in.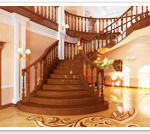 Our builders clean Luton team will:-
Remove labels from all fittings such as windows, doors, kitchen cupboards and bathroom units.
Scrub and wash all floors, windows and window sills.
Wipe down all walls and ceilings.
Dust all cupboards inside and out throughout the property
Wipe and polish all surfaces in all rooms.
Clean toilets inside and out.
Wash all bathroom tiles, baths and basins.
Vacuum and mop throughout
Our builders clean Luton team use initiative so the list above is non-exhaustive, you can be certain that when you hire us the property will be left gleaming and immaculate. It will be dust free and ready for all your furnishings and finishing touches.
You have spent a lot of money on your construction project and the beautiful home you now have will not be quite complete without the accomplished hands of our builders clean Luton team. If you are in LU1, LU2, LU3, LU4, we have got you covered!
Request your builders clean quote below: