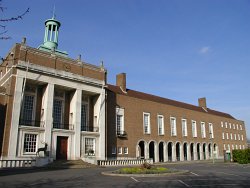 Looking for carpet cleaners in Hertford? Then you are at the right place at the right time because Absolute Cleaning offers carpet cleaning services Hertford.
We have been trained by the NCCA and TACCA, we adhere to a strict Code of Practice ensuring that your carpets get a proper professional thorough clean at a competitive price. You can be certain that we follow the industry standard carpet cleaning method with no cutting corners.
We only use industry standard professional carpet cleaning machines and when you see our results you will testify that our machines are far too superior to any DIY carpet cleaning you can do for yourself.
You can book our carpet cleaners in Hertford together with a tenancy clean or an oven clean. It always works out cost effective when you book all the services together as opposed to booking one item. So if you need an end of tenancy clean, why not book the whole package for a better deal?
Our carpet cleaners in Hertford have tackled a variety of stains and here is a list of some of the stains we have tackled over the years.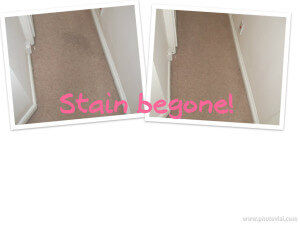 Baby Oil
Wine
Food spillages
Make up
Shoe polish
Glass cleaner
The benefits of carpet cleaning are more than just removing the visible stains and dirt, it is also about making carpets hygienically clean.  Carpet steam cleaning will destroy most bugs and viruses from your carpets making them safe for children and pets to roll in.
So what carpet cleaning process do our carpet cleaners in Hertford follow?
1. Site Survey

Before we attempt to clean the carpet, we will always do a site survey to determine your carpet fibres and the most appropriate products and techniques to use. Any professionally trained carpet cleaner will tell you that every carpet is different and will require a tailored approach.
2. Vacuum
It is amazing the amount of dirt powerful vacuuming can get rid of. We use highly efficient HEPA filter vacuum cleaners removing 99.9% of dust, grit and other allergens.
3. Stain Treatment
Particular attention will be paid to the stains on your carpet and we will start with treating them first using bespoke stain treatment solutions.
4. Pre-treatment spraying
To tackle the stuck on dirt we will use our powerful unique solutions to pre-treat the whole area. This solution will produce amazing results particularly in those high traffic areas such as corridors and entrances.
5. Machine Agitation
Machine agitation will produce that wow result as it works on those stubborn stain. Anything that is stuck onto the carpet fibres will be loosened and broken down.
6. Hot water Extraction Cleaning
Finally we will bring in the power of steam to finish the job. Due to the high temperatures, bacteria and some viruses will be killed during this process.  At the same time, the industrial machine will suck the dirt out of the carpets leaving them thoroughly clean and almost touch dry.
 7. Aiding Drying
By the time we finish stage 6, carpets are almost dry, however if necessary we can use powerful air dryers to make them dry even quicker.
8. Realign pile
This is just about the finishing touches, and realigning the pile will make the job look even better.
Booking your slot is as easy as 123, click BOOK NOW button and you can see the price, available dates & book your slot in minutes!
If you feel the prices on the booking page do not reflect your needs please request a quote below & add notes why the property may be an exception.