End of Tenancy Cleaning in Harpenden
Moving house is part and parcel of life and we all have to do it at some point. However, if you are in Harpenden you need not worry about the end of tenancy cleaning. Absolute Cleaning provides a stringent end of tenancy cleaning service which guarantees that you will pass inventory checks.
You can see our tenancy clean task list here and if you have your own list we are happy to clean accordingly. Our cleaners do not only do things by the book but they come with initiative as well as years of experience in tenancy cleaning. So they will know what needs doing the minute they step through the door. Passion for the job and a sense of duty to please our clients is what inspires us in every job so we will go beyond lists and tick boxes.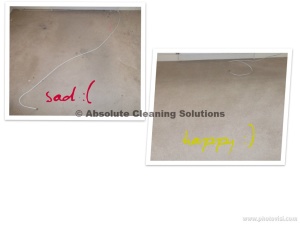 We will not miss cleaning inside the washing machine, nor the bathroom fan. We will attend to all corners and grooves ensuring that skirtings in each room are wiped down, cupboards are cleaned inside and out, all wet areas are descaled and left gleaming.
Whether you are a tenant moving out or a perhaps you are home owner who has just bought their new home contact Absolute Cleaning Services for a thorough end of tenancy cleaning in Harpenden.
Harpenden is our forte,  this is where we began back in 2009 and word of mouth sent new customers our way and has resulted in our growth to where we are. We have several clients in Harpenden from Cowper Road, Overstone Road, Bloomfield Road to Coleswood Road. So you can be rest assured that we come with a solid local reputation. By using our services, you will be supporting a local business.
Due to continued customer support in the local area, we have grown to be able to also offer oven cleaning and carpet steam cleaning service in Harpenden. Therefore you need not book a carpet cleaner, an oven cleaner and then someone to clean the rest of the house. That is way too cumbersome. There is an easier solution which is to use our end of tenancy cleaning in Harpenden. Above to the right is a picture taken after carpet steam cleaning during an end of tenancy clean in Harpenden.
We try to take pictures on most jobs but as you can imagine it is time consuming and compiling all these pictures is another big job so pictures only show a fraction of what we are capable of.
Some things to know about the tenancy cleaning in Harpenden
Keys can be picked from Agents if that is more convenient
All products are supplied
Guarantee to pass inventory checks
Discounted carpet and oven cleaning can be included if required
Online booking available by clicking the book now button below
Booking your slot is as easy as 123, click BOOK NOW button and you can book your slot in minutes!
If you feel the prices on the booking page do not reflect your needs please request a quote below.