Is your house move making you tear your hairs out? Too much to do, well dont let cleaning be one of them. Absolute Cleaning have an end of tenancy cleaning Hertford team that can assist you with your cleaning. We are here to help make house moving as easy as possible for you and free up your time so you can concentrate on other important things that need your attention.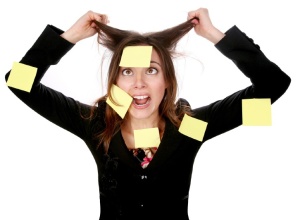 Isn't convenient that our end of tenancy cleaning Hertford team can in one visit accomplish a lot.
h
In just one  visit our cleaners will deep clean the whole property, top to bottom including internal windows, blinds, window sills, skirtings, light switches and all the grooves in your home. All kitchen surfaces will be washed including the splashbacks, extractor fans, inside and outside of the cupboards, fridge and washing machine. Every piece of appliance in the kitchen will be greeted by our scrubbing hands. The bathrooms will not escape us either, we will scrub and descale every single thing that has limescale on it and when we are said and done, the whole property will be gleaming. Spiders will move out of their own accord because they couldnt live in such a dust free clean home.
This is not everything that our end of tenancy cleaning Hertford team will accomplish, they will also steam clean carpets and valet your oven. All this can be done in a single visit. No need for you to worry about providing access several times or liaising with different providers. We are here to make moving easier for you and not to add onto the to do list. Book our cleaning service for an easier moving experience!
Here is your benefits for choosing our end of tenancy cleaning Hertford team
All work completed in one visit
Can collect/drop keys to/from local estate agent for your convenience
Discounted Carpet Steam Cleaning Included
Discounted Oven Valet Included
All necessary cleaning products provided
Guaranteed to pass inventory checks
Fully Insured
24/7 Online Easy Booking, you can book now below
Booking your slot is as easy as 123, click BOOK NOW button and you can see the price, available dates & book your slot in minutes!
If you feel the prices on the booking page do not reflect your needs please request a quote below & add notes why the property may be an exception.