We give credit to our customers who continue to support us, we now provide end of tenancy cleaning in Berkhamsted.  This is cleaning service is known by other several other names but to us it is pretty much the same thing. So perhaps you landed here looking for a post-let clean, or some may call it a pre-let clean, post rental clean, moving in clean, or moving out clean. Whichever name you call it,  we can offer this cleaning service in Berkhamsted.  We will uphold the same high cleaning standards.
And isn't it such a pleasure to come to Berkhamsted? The historic market town is abundant in green space, add to that the beautiful winding canal as well as the remains of the Berkhamsted castle, the town offers so much not only to those who love history but also those who appreciate the breathtaking views. Even though we visit Berkhamsted whilst on work, it is indeed a very rewarding experience for us.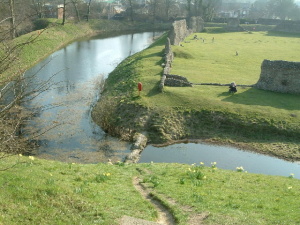 So what is it that you can expect from our end of tenancy cleaning in Berkhamsted? Well a lot really is included in the service and we top it all with our love for the job and our desire to please the customer. You can see our TENANCY CLEANING TASK LIST here but please note this is only a rough guide and your property will get a tailored clean to ensure it passes the inventory checks.
We take on all sorts of properties from large detached houses to small flats. All our work comes with the guarantee to pass inventory checks and we will provide receipt/invoice that you can show to the letting agent.
Q: My house is too big and it will need a few days for the cleaner to complete… Worry not because with our end of tenancy cleaning in Berkhamsted that is not a problem. We can deploy a team of cleaners so that all the work is completed in one day for your convenience.
Q: I need the oven to be cleaned, can you clean it? .. Yes, we can!  We have seen nearly every oven and we are not afraid of the grease. We can clean ovens leaving them looking like new.
Q: Now, I need to book someone else to do the carpets… No you dont we can do that too. We are your one stop shop for cleaning and we will clean all internal areas, windows included and the steam clean the carpets. We are professional carpet cleaners trained by the NCCA so you can be sure that your carpets will be cleaned to the industry standard.
Q: What's included in the tenancy cleaning service, I am worried that the clean may not meet the estate agent's standard?… Worry not, because we clean to inventory standard. You can see our task list here. You will pass your inventory checks and get your deposit back. This is backed by all the customers we have served over the years so not just empty words. There is no cutting corners, all nooks and grooves will be scrubbed and wiped.
Q: Will you clean inside the washing machine, inside cupboards, skirtings, lights, light switches, tops of doors, behind doors, descale shower heads?… Yes, yes, yes, yes, we do it all and more!
Now, all sounds ok, so how do I book. We say, we have made our end of tenancy cleaning in Berkhamsted as easy as 123! You can book now online by following the links below or by calling us.
Call us now!
01582 809 166
Alternatively you can book now online, it's quick and easy!
Booking your slot is as easy as 123, click BOOK NOW button and all relevant prices will be there as well and you can book your slot in minutes!
If you feel the prices on the booking page do not reflect your needs please request a quote below.