So the bags have been packed? Removals men have been booked? But before you slam that door, lets not forget the cleaning. Not a favorite on most people's list but thankfully if you are in Leighton Buzzard it need not be on your list because our end of tenancy cleaning Leighton Buzzard Team are here to assist. So you can go ahead and slam the door because we have got our gloves on!
Professional end of tenancy cleaning is an important part of moving house and most letting agents will not accept superficial cleaning. Tenancy cleaning standards need to be high to ensure that when new occupants move in the property is immaculate with no hairs to be found in drawers nor limescale on taps. Undeniably, cleaning to inventory standard is a hard task which only takes experience to get right.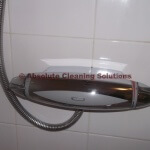 Our end of tenancy cleaning Leighton Buzzard team have years of experience so they are well versed with the stringent requirements of tenancy cleaning.
Inventory clerks are not lenient in their property inspections, they are trained to look for what is wrong so when they walk into the properyt they will be looking for faults. There is no pulling wool over their eyes and a quick vacuum and dust just wont cut it.
Contact our end of tenancy cleaning Leighton Buzzard team for rigorous cleaning with outstanding results that will pass the most stringent of checks.
Here are some reasons why you should use our end of tenancy cleaning service:
We will carry out all the work in one visit for your convenience
Online booking available 24/7, convenient, convenient!
End of tenancy carpet carpet steam clean included
Experienced team, rigorous end of tenancy cleaning comes naturally to us
Guarantee to pass inventory inspections
Powerful cleaning products supplied that will tackle the tough limescale and grime.
Oven cleaning included– our end of tenancy cleaning Chesham team is trained to professionally valet ovens too
End of tenancy cleaning Leighton Buzzard Team are fully insured to cover against accidents
Booking your slot is as easy as 123, click BOOK NOW button and you can see the price, available dates & book your slot in minutes!
If you feel the prices on the booking page do not reflect your needs please request a quote below & add notes why the property may be an exception.