If you are here then chances are that you are looking for end of tenancy cleaning in Radlett.  This is just the place you need to be because Absolute Cleaning provide a rigorous end of tenancy cleaning service in Radlett.
We have several years experience of doing tenancy cleans and this experience has honed our skills to the extent that we guarantee you will not fail your inventory checks on any cleaning related issues.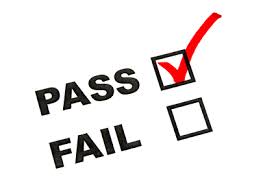 We know what those inventory clerks look for when they do their inspections, they are super picky. Most tenants will attempt to do the tenancy clean themselves and from the phone calls that we get I can say that many do fail at this attempt. It always works out cost effective to get a professional cleaning company to do the work the end of tenancy clean in the first place than to call them after.
We offer our clients a comprehensive end of tenancy cleaning in Radlett because the service can include carpet cleaning as well as oven cleaning. Most Estate Agents and Landlords these days, now demand that carpets are steam cleaned as part of a tenancy clean so we make it easy for tenants to book all services together. We offer discounts for multiple bookings and the good news is that our end of tenancy cleaning Radlett team will do the work on the same day. Isn't that convenient? You don't have to worry about providing access multiple times to several people, we only ask for access once and all is done in one go.
If you are a tenant, you may have a long cleaning list from your agent, well worry not because at Absolute Cleaning because we have seen our fair share of tenancy cleaning lists over the years. We have even come up with our own here.  However, we like not to get carried away with tenancy cleaning lists because every property is different and as experienced tenancy cleaners in Radlett, you can be sure that we will give each property a tailored service. Whilst the whole idea of a tenancy clean may be the same, the details are different and an experienced cleaner will instinctively know what needs doing, list or no list. So your cleaning requirements are second nature to our end of tenancy cleaning Radlett team.
What can you expect to get from our end of tenancy cleaning Radlett team?
Guarantee to pass inventory checks
Keys collection and dropping service
Discounted Carpet Cleaning Included
Discounted Oven Cleaning Included
Products provided
At least 2 cleaners so job gets done quicker
Fully Insured
Flexible start times to accommodate a number of circumstances
Booking your slot is as easy as 123, click BOOK NOW button and you can see the price, available dates & book your slot in minutes!
If you feel the prices on the booking page do not reflect your needs please request a quote below & add notes why the property may be an exception.