End of Tenancy Cleaning Service St Albans

Whether you are a landlord, Estate Agent or private individual, there is no doubt that moving house can be physically demanding. From changing addresses to making sure that you cancel your energy provider as well as redirecting your post, the list is indeed endless and you really don't need to add cleaning duties to it! If you live in St Albans, then you are in luck because we provide cleaning services in your area! Absolute Cleaning provides end of tenancy cleaning service in St Albans.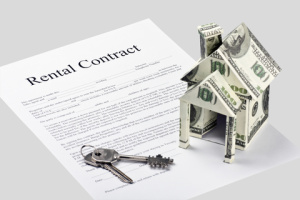 Since 2009, we have cleaned hundreds of flats and houses in the St Albans area. We are based in Wheathampstead so St Albans is our home, and chances are we have cleaned a property on your road at some point. Our tenancy cleaning service in St Albans covers the following postcodes , AL1, AL2, AL3, AL4 and of course service extends to other AL areas like Harpenden, Hatfield, Welwyn etc.

We realise that most people are busy and so you don't necessarily have to be there on the day of cleaning as long as access can be provided. So if you have to be at work, we could pick and drop keys from the Estate Agent. We try to be as flexible as possible to cater for a variety of situations. In addition we are also flexible with payment options from card, direct transfer and cash.
Our tenancy cleaning service is thorough and comes with a guarantee to pass inventory checks. We have a solid reputation in the area and we put 110% in every job to defend our reputation and give our clients the best cleaning possible. Our reviews on the right are only a small fraction of our good reputation simply because most people dont take the time to review.
So to sum up, what do you get out of our tenancy cleaning service in St Albans?
We are trusted by Estate Agents, there is a few Estate Agents in St Albans we haven't cleaned for. Cassidy and Tate? Yes, we have. Leaders? Yes, we have. Daniels? Yes, we have. And the list goes on.
Guarantee to pass inventory checks
Cleaning products provided
Discounted oven and carpet cleaning so no need of booking separate providers!
Keys picked/dropped to Estate Agents if that is more convenient for you
For your added convenience, we have made booking so easy and you can book your slot right this minute by clicking the book now button below
To view our tenancy clean task list please click here,   please note we love lists but we also use our initiative and experience to see what needs doing. To that we add a love for the job and a respect for the customer, surely that can only mean one thing, top notch cleaning!
We also offer Carpet Cleaning Services!
It is no doubt that carpets can quickly get dirty. Worry no more because Absolute Cleaning provides powerful carpet cleaning in Leighton Buzzard which will leave your carpets looking like new. See for yourself examples of our work on our blog. Using our Hot Water Extraction method we are proud to offer our steam cleaning service, lifting dirt and stains out to make your carpet look brand new. Absolute Cleaning are fully qualified and trained to carry out professional carpet cleaning. We don't cut corners, but follow an industry standard carpet cleaning process.
Learn more about our carpet cleaning services here.
Booking your slot is as easy as 123, click BOOK NOW button and you can book your slot in minutes!
If you feel the prices on the booking page do not reflect your needs please request a quote below.
In addition to the end of tenancy cleaning servie in St Albans, we also provide the following, Oven Cleaning, Carpet Cleaning and Regular Domestic Cleaning in St. Albans.