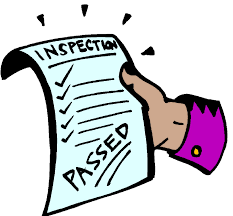 End of tenancy cleaning Stevenage team is here to assist you with cleaning issues associated with moving house. Moving house can be stressful and carrying out an inventory standard level cleaning yourself is a hard task to accomplish. The reason for this is that inventory cleans need to be detailed and meticulous. A quick vacuum and dust here and there will not wash with inventory clerks. So this is why you need to assign the task to professionals like our end of tenancy cleaning Stevenage team.
End of tenancy cleaning is what we do day in, day out and have done over the years. Therefore you can be certain that experience has been indeed our best teacher and through the various properties we have cleaned our end of tenancy cleaning skills have been fine tuned. We approach each tenancy clean with sharp eyes and we are hard nosed about our work. We will check and double check so that those picky inventory clerks or landlords have nothing to pick on.
End of tenancy cleaning Stevenage team have a TENANCY CLEANING TASK LIST that they follow. However, we must also add that we are not robots but humans so each house will be cleaned according to the list, experience and expertise. By using the list alone, the tenancy clean will not pass.
Here is what you can expect from end of tenancy cleaning Stevenage Team
Inventory check pass guarantee
Key collection/dropping service so you can get on with your life.
Carpet Steam Cleaning at a discounted price Included
Discounted Oven Valet Included
All required cleaning products provided
One visit to complete all the work
Fully Insured
24/7 Online Easy Booking, you can book now below
Booking your slot is as easy as 123, click BOOK NOW button and you can see the price, available dates & book your slot in minutes!
If you feel the prices on the booking page do not reflect your needs please request a quote below & add notes why the property may be an exception.